What is an Orthodontic Treatment?
At Parramatta Dentistry we offer the best orthodontic treatment to patients for all ages. Orthodontic treatment is to fix crooked and malpositioned teeth but it can also help correct other dental issues. Problems such as overbite, underbite, crossbite, open bite, crowding or spaces between the teeth. Using orthodontics Parramatta  treatments such as braces or Invisalign appliances it is able to correct the dental issues in the most convenient and effective way. The best time to start Parramatta orthodontic treatment is between the age 10 to 14, however it is never too late to get adult braces in Parramatta if you desire to get straight teeth. Especially with new systems such as Invisalign braces and ceramic braces it is unnoticeable that you have them on.
The Difference Between Braces and Invisalign Sydney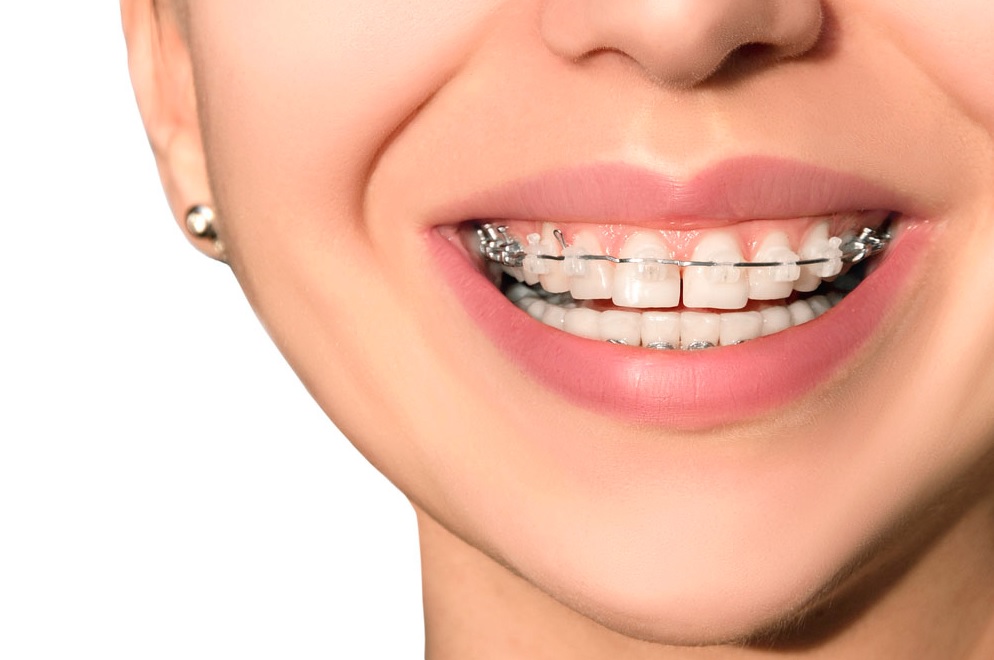 Traditional braces which are known for their metal bracket appearance is the most conventional and fastest appliance to help straighten your teeth. Using the force of metal wires that get changed every 4-6 weeks, it helps move the teeth into the desirable position. The wire gets attached to the metal brackets on each tooth which allows the teeth to gently shift into place. For more aesthetically pleasing braces, at Parramatta Dentistry we are able to provide ceramic brackets that are at a similar colour to your teeth to provide a less pronounced braces appearance.
While on the other hand for a more invisible look, Invisalign is able to provide orthodontic treatments without people noticing. The use of clear aligners that are changed every 1-2 weeks slowly shifts the teeth into place. As mentioned before the only difference for Invisalign Parramatta is that it takes more time than the conventional metal braces. Each aligner is slightly different to assist the teeth to move into position and require patients to be diligent to wear them for at least 20-22 hours a day.
Both methods will achieve the same result, however depending on each individual and the complexity of the case. The Parramatta othodontist will offer his opinion on which orthodontic system to proceed with, hence it is important to get a consultation appointment with Parramatta Dentistry to discuss your options.
Price of Orthodontic Treatment Around Sydney
In Sydney, most dental practices offer Invisalign cost around $7,000 – $9,000. As for traditional metal braces, it ranges from $8,000 – $15,000 depending on how complex the situation of your teeth is.
Affordable Orthodontic Treatment Cost at Parramatta Dentistry
The braces cost at Parramatta Dentistry starts at $4,500 for traditional metal braces. The cost for ceramic braces in Sydney is a little dearer and depending on the complexity and length of time involved, the price can vary.
As for Invisalign cost at Parramatta Dentistry, we have 4 different package prices. Express Package at $4100, Lite Package at $6490, Moderate Package $7290 and Comprehensive Package at $7490. The orthodontist in Parramatta will need to do a full examination to determine which Invisalign package the patient has fallen under.
For a full examination to see which teeth straightening Parramatta or orthodontic treatment is suitable for you, please call our Parramatta practice on (02) 8090 1109. Consultation fee with our orthodontist Parramatta is $65, x-rays and OPG is additional cost on top. If you have private health insurance please bring it along on the day so we can help you claim on the spot. Otherwise we can print out the invoice for you to log in the claim through your private health insurance.