Looking for a good dentist to trust with all your teeth problems is not an easy decision to make, but you won't have to look any further. Dentist in Merrylands are skilled and experience, willing to help out in any way that they could possibly can, no task is too little or too great, they treat each case seriously and takes the time to check, give options and thoroughly explain the dental treatment that would be best suitable for your issue. They take pride in making sure that all your visits will be as worry-free and as convenient as can be.
Dentists in Merrylands are kind-hearted dentists who value your trust more than anything else. The patient's contentment and well-being will always be their top priority, from the moment they enter their front door.
They offer wide varieties of services including:
General Dentistry
The physical wellness of your teeth and gums will always be their top priority, giving great importance on oral health and proper hygiene, keeping track and taking notes to avoid further development of cavities and other oral diseases. Other general dentistry services include but are not limited to regular check-ups, dental scaling and cleaning, x-rays, fillings, tooth extractions, sedation dentistry and emergency dental care.
Kids Dentistry
In Merrylands, using a soft, mild and tender approach, state-of-the-art equipment, considerate staff and a child-friendly atmosphere are important aspects in children's dentistry. Their services include regular check-ups, cleanings, fillings, oral hygiene education and a lot more.
Orthodontics
All patients can benefit from their orthodontic services, traditional or otherwise. They also have other options like Invisalign and Clear Plastic Aligners for patients who are not fond of wearing metal braces. This aligner can also straighten the teeth without the hassles of wearing traditional brackets and wirings that you might normally expect with conventional braces.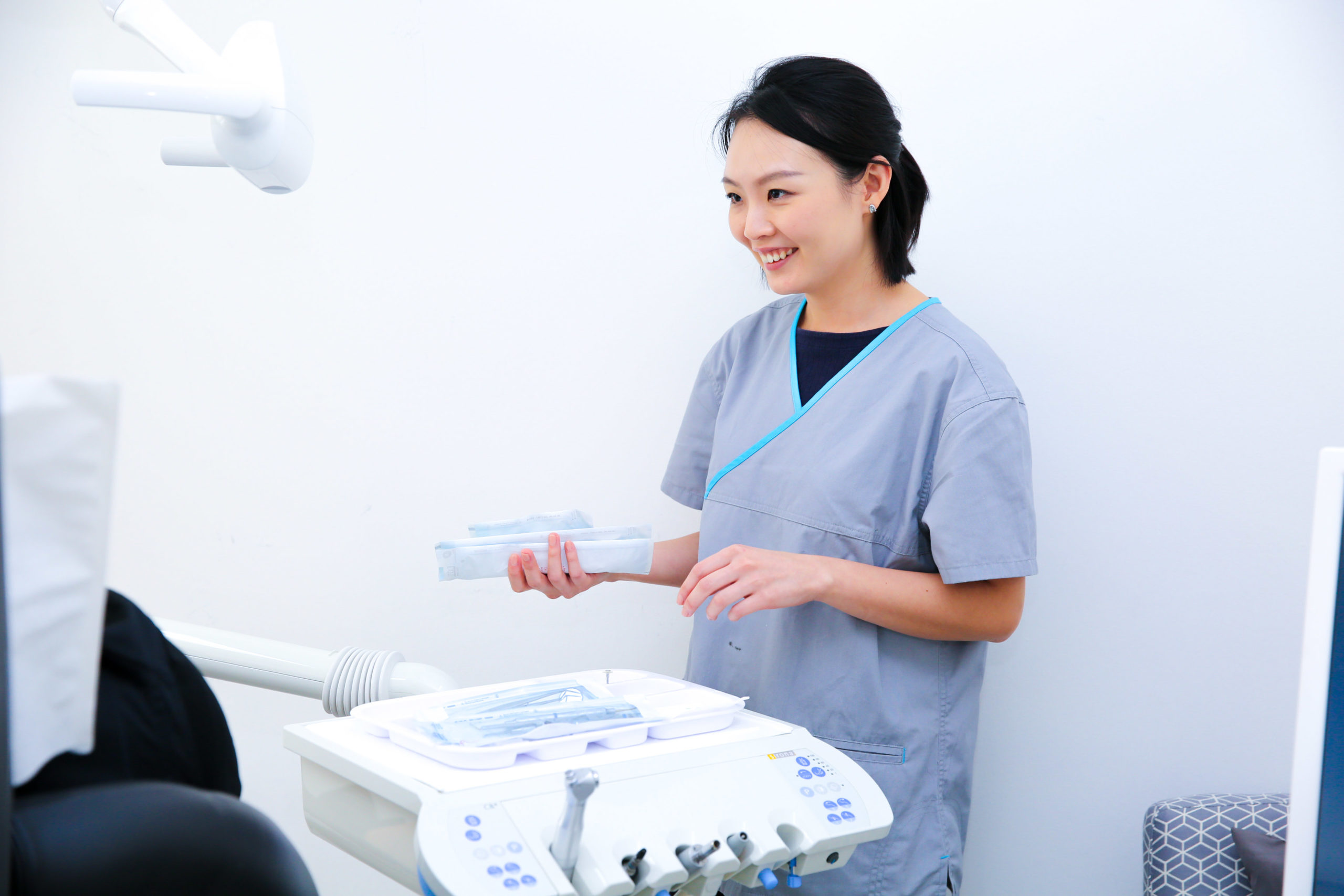 Restorative Dentistry
There is now hope for patients who are suffering from decayed, damaged or broken teeth as they can restore missing teeth with their personalised restorative dentistry services. They offer single-visit crowns, inlays/onlays and dental implants.
Cosmetic Dentistry
One famous way of improving teeth appearance is Cosmetic Dentistry. They are offering the latest in-chair and take-home whitening products as well as dental veneers.
Merrylands dentists have been providing top-notch dental care and services to over more than 83,000 patients in a year, with the help of dedicated and skilled professionals who sincerely values the care and development of your oral health and hygiene. They have an inexpensive, cost-effective treatment that fits your budget and no out-of-pocket expense if patients have private health insurances. They welcome kids and adults with the utmost, quality care that they so richly deserve.
Dentist In Merrylands