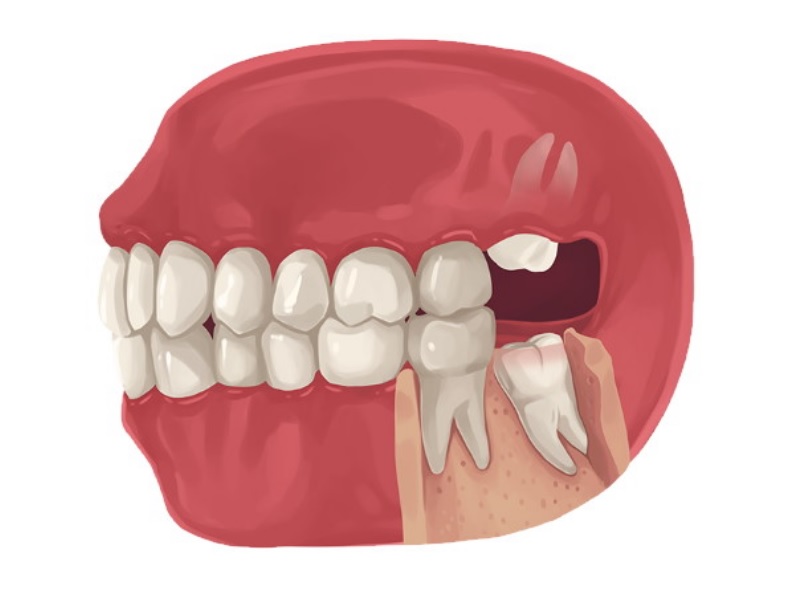 Some patients consider having their wisdom teeth removal Sydney done as a preventive measure. This is after knowing the possible effects of having a partially erupted wisdom tooth in the mouth especially the severe pain that comes with it.
Meanwhile, others only rely on wisdom teeth removal when they are already experiencing severe pain associated with their wisdom tooth. Patients often complain about difficulty with going about their daily lives including eating and speaking as the pain on their wisdom tooth makes it close to impossible to do so.
For wisdom teeth removal price, depending factors that your dental surgeon will consider include the difficulty of the case as well as the amount of bone reduction to be done, the presence of infections or other possible sources of complication during surgery, the experience of the attending dental surgeon, the number of injected anaesthetics as per patient's pain tolerance, and the need for other surgical procedures such as the inclusion of the adjacent second molar for extraction if it is already affected.
Different patients will warrant a different treatment plan and these are things that your Parramatta dentist will factor in and will discuss with you to determine the wisdom teeth removal cost.
How Much is Wisdom Teeth Removal in Sydney?
For Wisdom Teeth Removal, your dentist will first determine whether the case is leaning towards simple extraction or will have to undergo surgical procedures. This will be done through X-rays and other diagnostic procedures.
When all factors have been considered and you are to undergo simple extraction, this will cost you around $300 – $350 per tooth. Meanwhile, wisdom teeth removal price of surgical in nature are valued at the range of $500 – $600 such that removal of all four wisdom teeth is priced more or less $2400.
Wisdom Teeth Removal Cost in Parramatta Dentistry
You can find solace in the cost of wisdom teeth removal Parramatta in our clinic as we offer some of the most reasonably affordable rates. Our compassionate dentists will only do what is necessary to refrain from additional spending on your part.
Simple wisdom teeth removal cost is priced at $250. However, if you need a surgical wisdom tooth extraction, the price is approximated at $350 – $450. At Parramatta Dentistry, you can have your 4 wisdom teeth removal for around $1800.