Dental Crowns are a restorative solution to protect and preserve the teeth whilst encouraging normal functions such as aesthetics and chewing and biting. This is basically a cap that is placed over a tooth that has been damaged due to several reasons such as extensive tooth decay, significant tooth fractures, and root canal therapy.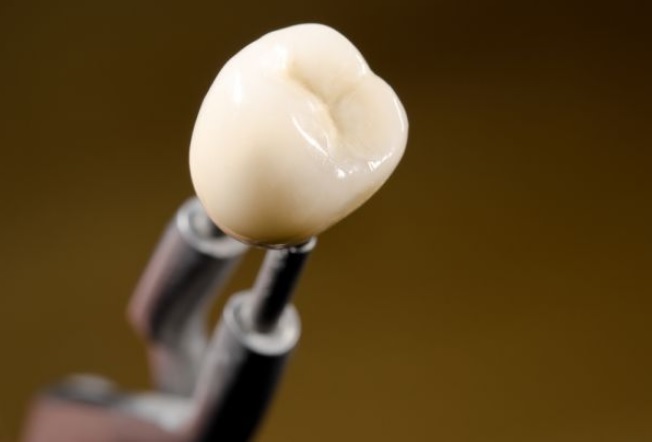 After such dental work that required some amount of tooth reduction, the tooth is more prone to breakage.
To prevent the need to extract the tooth, a tooth crown is placed as a helmet, protecting the tooth structure that is left and allowing the patient to comfortably chew and use the tooth for its purpose.
This is especially important for molars which receive great forces during eating.
While for teeth visible when you smile, dental crowns Parramatta are made as natural looking as possible, perfectly mimicking the appearance and feel of the rest of your tooth to enhance aesthetics.
We understand the importance of tooth crowns, but how much does a crown cost?
Depending on several factors such as the location of the involved tooth in the mouth, amount of tooth reduction, patient's specifications and budget, and the dentist's treatment plan, the material for dental crown Parramatta may vary.
Dental Crown Cost in Sydney
Dental Crowns are quite an investment as this would cost the patient around $1800 – $2500 per tooth depending on the material of choice. As this treatment is quite pricey, looking for the best dentist to achieve your expectations while considering the value for money is important.
Tooth Crown Cost in Parramatta Dentistry
For whatever purpose it will serve, several options for material for tooth crown Parramatta is available at Parramatta Dentistry and this is discussed with you by our team of dental professionals so you know which would suit your case best.
E-max Crowns – $1650 per tooth
E-max Crowns are made from ceramic and this material has incredible aesthetics and durability. Through the use of modern CAD/CAM techniques that are readily available in our clinic, we can craft your tooth crown in one appointment.
This is especially recommended for patients who need tooth crown Parramatta for their front teeth as the crown can easily be done and quickly installed.
Zirconia Crowns – $1795 per tooth
Zirconia is an all-ceramic crown that is superior in strength so this is advised as an option for tooth crowns for molars where there are heavier chewing and biting forces. The zirconia material distributes equal strength and this helps with its durability and longevity even when subjected to many dental functions.
Porcelain Fused to Metal Crowns – $1795 per tooth
This is one of the most common materials used for dental crown Parramatta as this combines the excellent aesthetic qualities of porcelain and the durability of the metal underneath. However, with two materials composing this crown, more tooth reduction is required therefore preserving the natural tooth is not made as much of a priority. 
Gold is considered the ideal and most biocompatible material in the mouth and presents with excellent strength, therefore it shouldn't be a problem should the material be placed in molars. However, the colour contributes to it being less aesthetic therefore is not often selected as a material nowadays.
As for the price of a gold crown, it depends on the current value of gold.