Whenever you visit the dentist while suffering from tooth infection, it's the dentist's discretion to save your tooth at all costs. Saving the tooth is always its primary goal.
Root canal treatment is another way for the dentist to save the tooth and at the same time help you avoid going through tooth extraction.
Root canal therapy is meant to treat a tooth that had been decayed. This is known for its multiple benefits.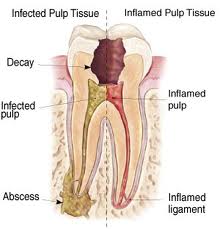 Tooth damage can be brought about by many different things such as cracks, deep cavities, or injury.
Root canal therapy is intended to heal the infection and at the same time protects the tooth from being decontaminated to ensure that the tooth would not be infected again.
The root canal has nerves and blood found within the dental pulp which if it's affected by tooth cavities or damage may lead to massive tooth decay and intense pain.
That's why it has to be treated through root canal therapy.
Root canal therapy in Parramatta helps in lessening the adverse effects of toothaches since life can be unbearable when it strikes. The pain that it brings can be paralysing and makes it difficult for you to eat as well as suffer headaches.
Root canal therapy restores all the normal functions and sensations of your teeth. It ensures that your chewing is as efficient as it used to be.
Root canal Parramatta also helps prevent the other tooth from suffering due to the unnecessary wear that may come from excessive straining as force is used of one side of the mouth from tooth injury or decay.