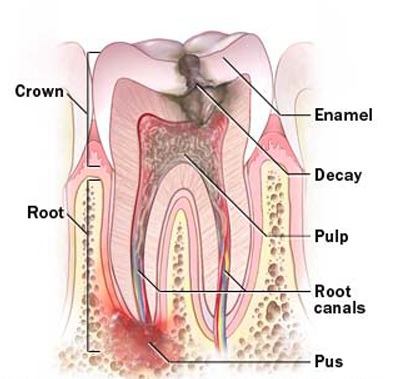 Root canal therapy is often advised to patients who are suffering from a badly decayed or infected tooth.
The procedure is necessary in order to avoid bacteria from spreading around the affected area which can cause an infection or abscessed tooth later down the line.
Let us help guide you through the root canal treatment steps that you will take with your root canal therapy in Parramatta.
Taking an x-ray is the first step with your root canal procedure which is done in order to help see the shape of the root canals.
This also allows dentists to tell if there are any signs of infection in a surrounding bone.
Tooth isolation is done by placing a rubber dam around the tooth keeping them clean and dry all throughout the procedure.
The next step is to create the access cavity by drilling a hole that extends through the surface of your tooth to its pulp chamber. This is where most of the cleaning will be done by removing the decayed nerve tissue and other related debris and bacteria from the tooth.
Once cleaning is completed, dentist will then take the necessary measures to seal the tooth.
The entire root canal treatment procedure can take a week depending on the dentist in charge. Some practitioners seal the tooth the same day it is cleaned out, while others like to wait a week before sealing the tooth.
A sealer paste and a rubber compound are then placed into the tooth's root canal to fill the interior of the tooth.