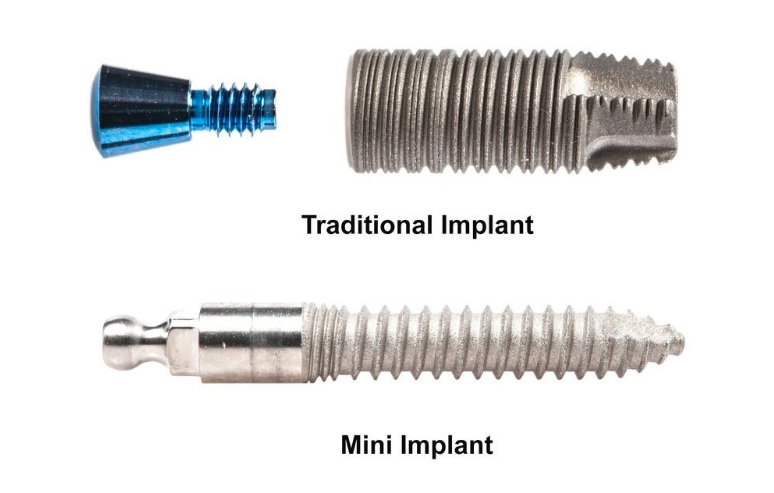 Dental implant in Parramatta is getting more and more popular these days. A dental implant is a fixed artificial tooth and very ideal for patients with gaps.
Dental implants are very durable as it can last for 10-25 years if the patient who has it knows how to follow good oral hygiene. It is also made to blend with your natural teeth so people will not notice that you have an artificial tooth.
There are two types of a dental implant in Parramatta, we have the traditional implants and the latest type of implant in Parramatta which is the mini implants.
Now, what is the difference between the two and which works better? Actually, both implants work well it just depends on every patient's case.
Not all patients are eligible to have traditional or mini implants. Traditional implants need a decent amount of bone structure to secure the artificial tooth and if the patient has significant bone loss, the traditional implants won't work.
As for mini implants in Parramatta, they are smaller than traditional implants and it is also less invasive so the healing process is faster and it is recommended for patients with bone atrophy; this works similar to traditional implants.
How Much is Dental Implant in Sydney?
Traditional dental implant in Sydney costs around $6,000 – $8,000 per tooth which is quite costly whilst mini dental implant would probably cost around $3,000 more or less.
Dental Implant Cost at Parramatta Dentistry
The traditional dental implant cost in Parramatta starts from $5,199 per tooth with payment plan and that's with CEREC crown as well. Mini dental implants cost in Parramatta is definitely cheaper than traditional implants.
Your dentist will be the one who will be able to recommend what type of dental implants will work for you and will inform you of the pros and cons of traditional and mini dental implants.