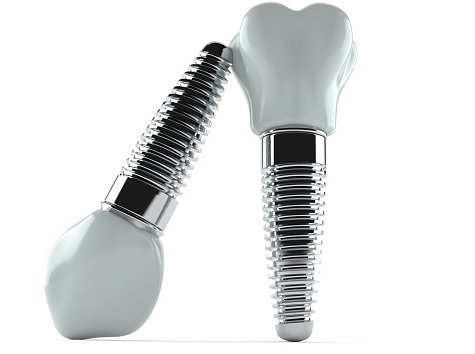 We always want to keep our teeth healthy and complete. As much as possible we always want to avoid tooth extraction, but as we age we really can't deny that we will slowly lose our teeth and there are so many options for it to be replaced.
The most common tooth replacement for patients is dentures. Dentures are artificial tooth which is removable and can be replaced anytime you want.
Another method for tooth replacement is a dental bridge. A dental bridge is also a false tooth but unlike dentures, it is not removable and that is held in place by the abutment teeth on either side of the gap.
The most natural looking and permanent type of tooth replacements is dental implants. There are different types of dental implants but it all depends on the patient's case.
Dental implants are not suitable for everyone, a series of test are needed to be done by your cosmetic dentist just to make sure if dental implants are ideal for you. Some dental implants need bone grafting and it is important that you already informed your dentist if you have pre-existing medical conditions.
Medical conditions like diabetes will hinder the healing process when you undergo treatment so it is important that you will tell your dentist honestly.
Dental implant cost in Parramatta depends on what type of implants you will have. The cost of dental implants in Parramatta varies on the credentials of your dentist and how advanced your dental practice is in terms of technology.
Dental Implant Cost in Sydney
There are affordable dental implants in Parramatta but it still depends on your case. Normally, it is around $4,000 to $6,000 per tooth implant cost in Parramatta.
Cost of Dental Implants in Parramatta Dentistry
At Parramatta Dentistry, dental implant cost with CEREC crown is only $5,199 with payment plan.
Most of the insurance company doesn't cover this treatment since it is considered as a cosmetic procedure. You can always ask your dental practice for payment plan options to help you out.